By Debbie Adams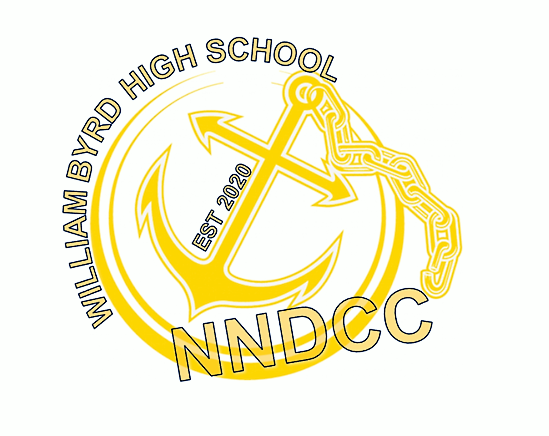 The Vinton community celebrates its military veterans and honors those who currently wear the uniform. We have the Vinton War Memorial and the High Ground Veterans Monument to extend tribute to those who have served or are serving. Families here seem eager for their children to learn and embrace traditional values of citizenship and patriotism. That is why many have been delighted to learn that Roanoke County Public Schools introduced a new Navy National Defense Cadet Corps (NNDCC) program at William Byrd High School this school year.
For many years WBHS was home to an Air Force Junior Reserve Officers Training Corps program (AFJROTC). It was discontinued when enrollment fell below the required 100 cadets and has been sorely missed by many.
While JROTC and NNDCC programs are not platforms for military recruitment, their stated purposes are to instill values of citizenship; to encourage personal responsibility and a sense of accomplishment through emphasis on the values of honor, courage, and commitment; and to provide leadership skills and opportunities.
"Since we did not have the numbers to support a JROTC program, we decided to go with the Navy leadership program that we hope will grow to eventually end up with JROTC status," said WBHS Principal Tammy Newcomb.
The program is open to all RCPS high school students; the county provides transportation for students from the other four high schools— Glenvar, Hidden Valley, Northside, and Cave Spring— utilizing the transportation system at the Burton Center for Arts and Technology (BCAT).
Senior Chief David Perrin (USN, Ret.) has been selected as the Naval Science instructor for the NNDCC program. He has been a certified Naval Science instructor for three years and comes to WBHS from Nottoway High School, where he was the NJROTC Senior Naval Science instructor.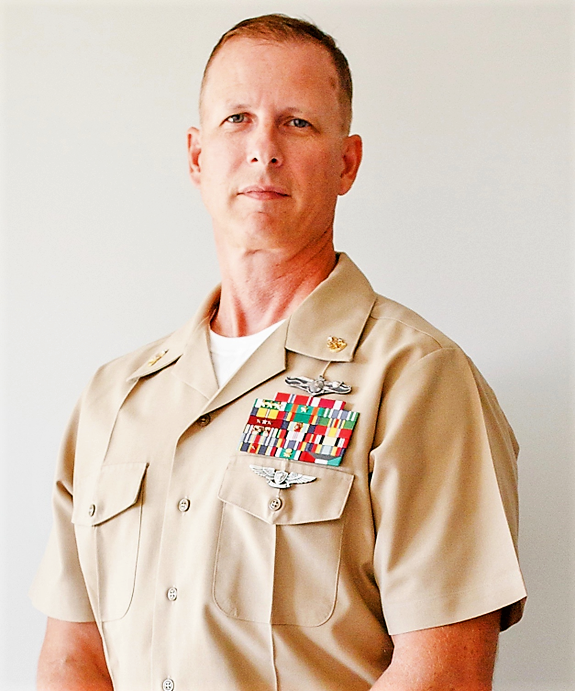 "The Navy established a Navy National Defense Cadet Corps program in April 2011 and is offering the program to qualifying secondary educational institutions," said Perrin. "The NNDCC program is a steppingstone for schools who do not currently meet NJROTC requirements."
To qualify for a NJROTC program, about 10% of the school's student body must be enrolled in the program. NNDCC programs qualify with about 50 students enrolled; Perrin believes the numbers will grow to that level at WBHS next year, once the program becomes more well-known.
He explains that the main difference between the NNDCC and the Navy JROTC program is the source of funding, not the curriculum. The NJROTC program, established by Public Law in 1964, is funded by Title 10. If a school requests a JROTC program and meets the requirements, the military service will fund the program. If the school is smaller and prefers to fund its own cadet training program, that program is established as a National Defense Cadet Corps.
According to Roanoke County School Superintendent Dr. Ken Nicely, "Thirty-seven students have elected to take the NNDCC program this school year and Sr. Chief Perrin is excited about offering field trip and competition opportunities to the cadets in addition to regular school-day instruction.
"After the Air Force discontinued the JROTC program at WBHS, we were grateful to Roanoke City Schools for partnering with us to allow our students to finish their JROTC program with them at Patrick Henry High School," Nicely said. "Our new partnership with the Navy brings this kind of program back to Roanoke County and benefits all Roanoke County students who would like to take advantage of this opportunity to develop leadership skills. I look forward to seeing the program grow and am proud to see it return to WBHS."
Vinton's School Board member Tim Greenway says he was unhappy when the county lost the previous Air Force JRTOC program.
"I think it is a tremendous program for our young adults, so I asked the school system to look into alternatives," Greenway said. "The Navy had a similar program and Career and Technical Education (CTE) Director Jason Suhr reached out to them. We are lucky to have the program."
The current plan is to move the NNDCC program to the new Roanoke County CTE Center when it is built, "which should foster growth from all high schools," Greenway said.
The students enrolled in the NNDCC program this year are mostly freshmen along with five seniors. and a few sophomores and juniors; about 60% are William Byrd students. Most of the current students are males, with five or six females in the group.
Perrin says NNDCC cadets gain "a sense of family and being part of something bigger than themselves." The program "shows them that people care and want them to succeed. It's an investment in students who are the currency of the future."
With the inclusion of all five county high schools, Perrin hopes to instill in cadets a "sense of oneness. We are one class, one unit, one team."
Most NNDCC instructors are retired military officers. Perrin retired from the military in 2016 after 26 years of active service. He joined the Navy in 1988, just out of high school. His decision to enlist and serve his country was based on several factors: he comes from a military family— his father served in the Navy and his maternal grandfather was a member of the English Royal Navy; even in high school he had a great desire to serve his country and was involved in community service; and, he says, the influential movie "Top Gun" came out a couple of years earlier.
Over the course of his naval career, Perrin has served just about everywhere. He was a hospital corpsman (medic) serving in the first Gulf War with the Marine Force fleet. For the past few years, he was the Senior Enlisted Leader, the primary advisor to the Commanding Officer of the Unit, in Bahrain. He retired from the Naval Oceanography Special Warfare Center in Coronado, Calif..
"As a NNDCC instructor I want to help students in the program to be inspired to serve others, have a sense of community, be engaged citizens, be successful future leaders; and, most importantly, to be successful students," Perrin said.
The NNDCC program is a four-year course of study. Since the program is new this year to RCPS and Byrd, all students are beginning with Naval Science 1 which introduces students to the meaning of citizenship, the elements of followership, and the value of attaining life goals. The curriculum promotes an awareness of first aid, geography, and survival skills and an overview of naval ships and aircraft— all at a fundamental level.
In school year 2023-24, both Naval Science 1 and Naval Science 2 will be offered.
In Naval Science 2, the traits of citizenship and leadership are further developed. Cadets are also introduced to the technical areas of naval science and the role of the U.S. Navy in maritime history, along with the vital importance of the world's oceans to the continued well-being of the nation.
Naval Science 3 broadens students' understanding of the principles of military leadership, the concept and significance of teamwork, and the intrinsic value of good order and discipline. Students gain a more in-depth knowledge of naval ships and aircraft and are introduced to marine navigation and seamanship.
In year four of the NNDCC program, student leadership is foremost. Students take on more responsibility in the unit. Junior and senior students are mainly in charge and assist the Naval Sciencei under supervision.
In the NNDCC program, cadets are required to dress in uniform one day a week and are inspected on grooming, "proper wear of the uniform," and military bearing. Another day will focus on physical fitness training. The remainder will center around classroom instruction.
Perrin describes the curriculum as "hands-on" and "not just a classroom program."
In addition to their classes, cadets will be able to join co-curricular teams, such as the Athletic, Orienteering, and Marksmanship teams. These activities will provide travel opportunities, allow students to meet cadets from other schools and areas, and encourage teamwork.
In the future, Perrin hopes to add a Drill Team, Color Guard, and even a Drone Racing Team.
Perrin places a great deal of importance on community service. He is already planning activities for the 9/11 Day of Remembrance, Veterans Day, Memorial Day, and the Wreaths Across America program. His goal is for cadets to become visible to, and part of, the community early on in the school year.
While they are not recruitment tools for the military, NJROTC and NNDCC programs do afford opportunities for service to the United States through Service Academy appointments and scholarships. Participants who complete at three years of the NNDCC program can enlist in the military with a pay grade of E-3.
CTE Director Suhr, who supervises the NNDCC program, has high hopes for the new program, "Sr. Chief Perrin is energetic and has been working with us over the summer to prepare for this first class of NNDCC students."
"I am looking forward to the new school year and the impact that the program will make in the school and the community of Vinton," Perrin says.