William Byrd will be well-represented when the Class 3 state track meet takes center stage at  Liberty University on Friday. The meet will begin with field events at 9 am, followed by running events at noon.
The top four athletes in each event from last week's Region 3D meet in Christiansburg advanced to the state. The William Byrd girls took second in the region with 109 points, 11 behind host Christiansburg. The Byrd boys were seventh as Blue Ridge District rival Lord Botetourt took the region first place trophy.
Byrd had some outstanding performances. In the field events Chloe Harrilla won the long jump, breaking her own school record with a leap of 16' 3.5". Chloe also finished fourth in the high jump, clearing 4'8".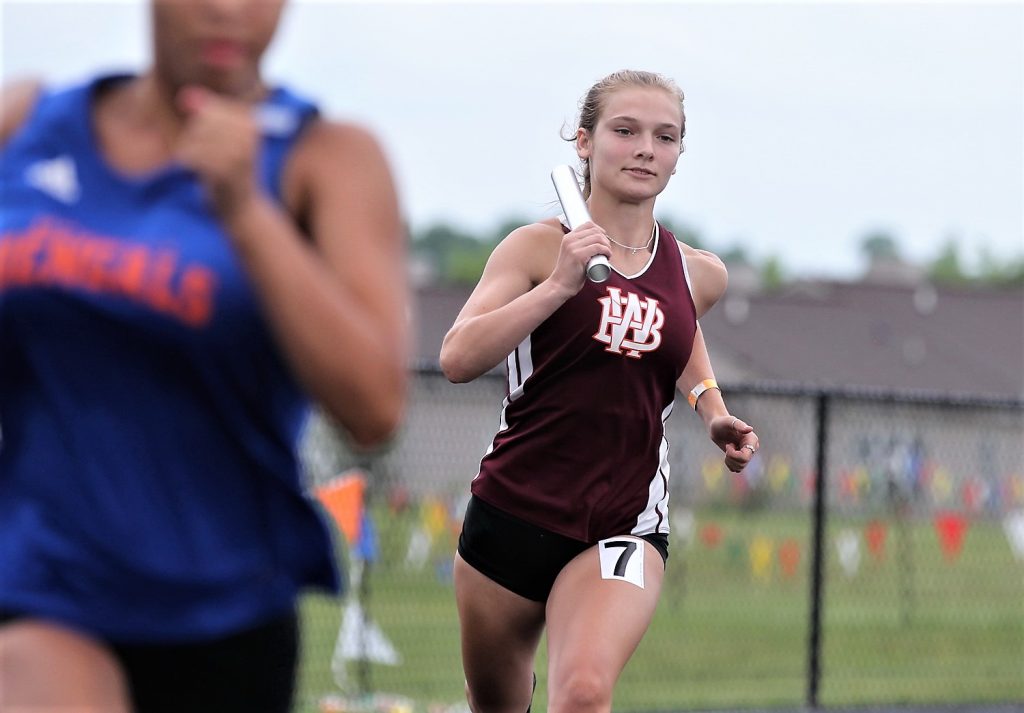 In the discus Myra Rosser won first place with a toss of 87' 7". Sarah Fuchs took third in that event with a throw of 81' 11".
Sela Beatty won the 100 meter dash in a time of 12.72 seconds and also took the 200 in  26.81. Sela also ran on the winning 4×100 relay team with Harrilla, Remi Figart and Emma Dalton. They ran a time of 50.82 seconds.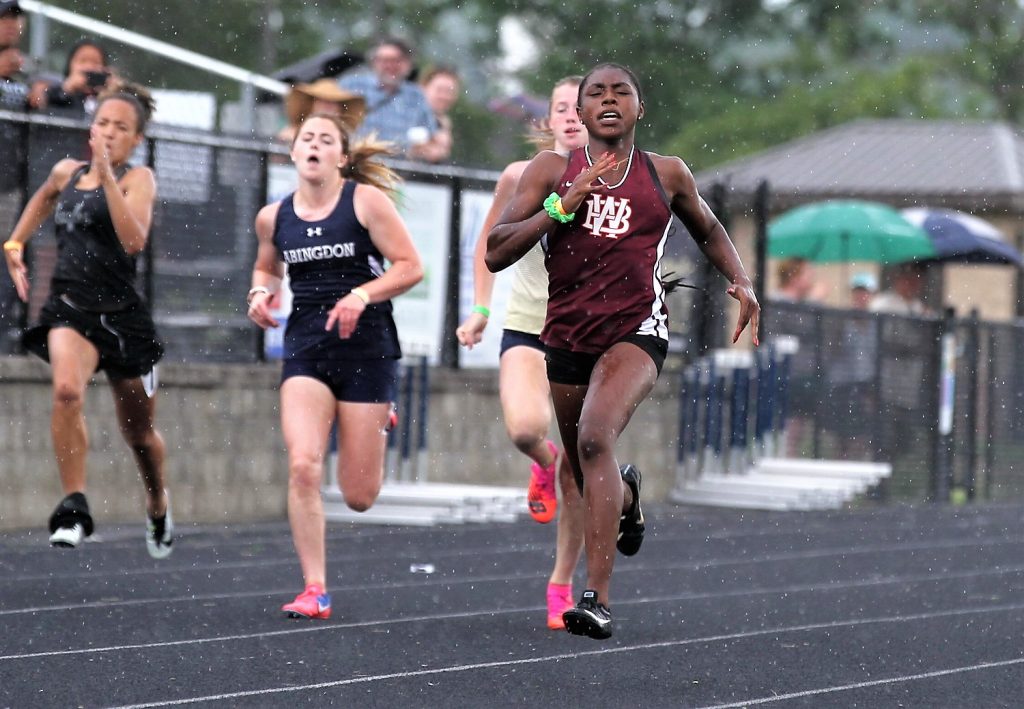 Figart won the 400 meter dash in 1:02.63, a season's best time for her. Remi also finished fourth in the 200 at 27.61.
In the boys' meet Isaac Roth won the pole vault by clearing 12'6". He also ran on the fourth place 4×100 relay team with Jackson Meador, Noah Thompson and Jeffery Williams. They ran a time of 46.09.
Walker Nance qualified for the state in the 110 meter hurdles with a third place finish in 16.85, and freshman Kendal Howard was third in the shot put with a season's best 42' 10"