By Debbie Adams
William Byrd High School junior Emiliano Gonzalez was recently honored by the ASM Materials Education Foundation as the 2021 recipient of its special award for "Most Outstanding Exhibit" in Materials Science in the Western Virginia Regional Science Fair. His project was entitled "The Effect of Various Temperatures on the Growth and Piezoelectricity of Rochelle Salt Crystal." Gonzalez is also a student in the Center for Engineering, which is part of the Governor's STEM Academy at the Burton Center for Arts and Technology. His teacher sponsor was Melissa Carr.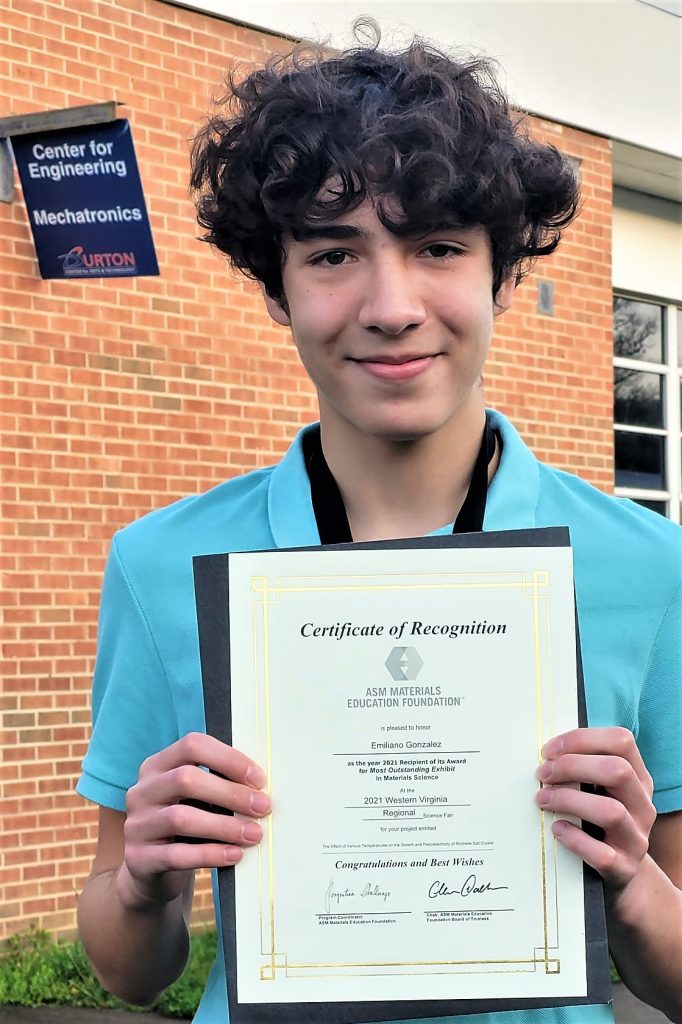 The regional science fair was held virtually on March 20 this year due to the pandemic and hosted by Hollins University, Virginia Western Community College, and Roanoke College.
Gonzalez's project tied for first place in the Materials Science category with another William Byrd student, Rebecca Qiu, who partnered with Ainsley Robertson of Cave Spring High School on "The Application of a Chitosan Cross-linked Poly (acrylic acid) Hydrogel in the Removal of a Model Pollutant from an Aqueous Solution." These two young women are also students at the Roanoke Valley Governor's School.
Qiu and Robertson were also co-winners for the Western Virginia Water Authority Award, which recognizes outstanding science fair projects that pertain to water quality, water conservation, water treatment, or water distribution. Their project also took second place in the Virginia Water Environment Association/ Junior Stockholm Water Prize.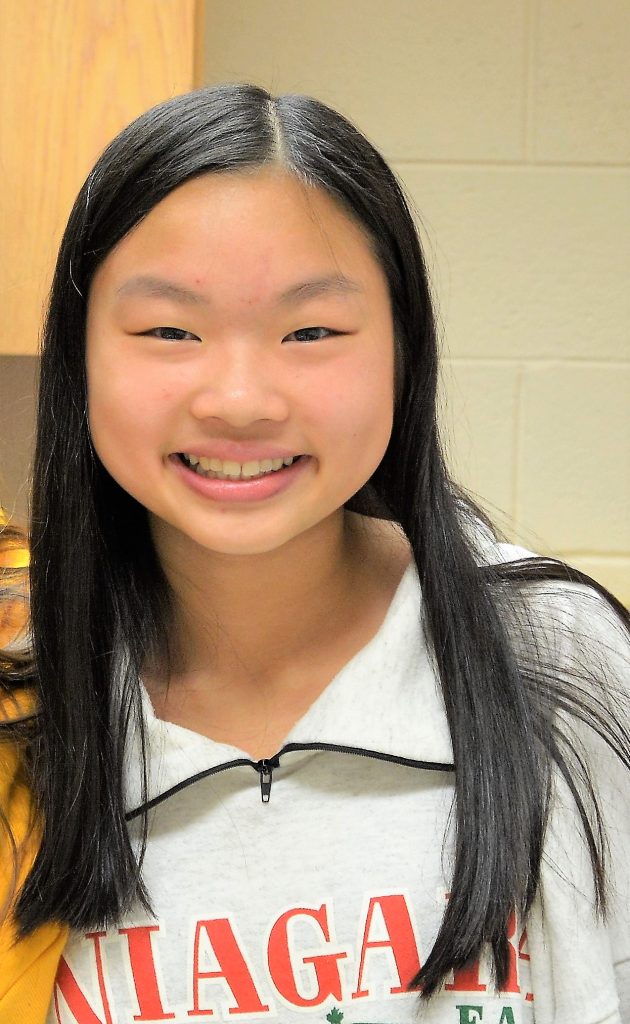 Byrd's Haley Day tied for second place in the Materials Science division working with her partner Katherine Cross of Lord Botetourt for their project, "The Effect of Natural Polymers on the Sustainability of Adhesive Hydrogels for Tissue Repair." They are RVGS students, as well.
WBHS student Griffin Yakob, who also attends RVGS, won third place in the Animal Sciences division for his project "The Effect of Propolis on the Regeneration Rate of Dugesia tigrine. He partnered with Courtney Monard of RVGS/Hidden Valley High School.
Elizabeth Fedor of WBHS and her teammate Tracy (Harrison) Callis of Patrick Henry High School won third place in the Computational Biology category for their project, "An Investigation of the Accumulation of Mutations in the COVID19 Genome." They are also RVGS students.
Taylor Dawson from William Byrd and the RVGS also participated in the regional fair with partner Owen McKenna from Patrick Henry. Their project was "Comparing the Change in Genetic Composition of the HA Protein of Influenza A Subtypes Over Time."
Category Award first place winners advance to the Virginia State Science and Engineering Fair.
Organizers of the regional science fair describe students participating as "among the best and brightest students around the Roanoke Valley, making this an even more impressive accomplishment."
School districts participating in the Western Virginia Regional Science Fair include Roanoke County Public Schools, Roanoke City Public Schools, and the Roanoke Valley Governor's School.