The William Byrd girls opened their Blue Ridge District soccer season with a win Tuesday. The Terriers beat visiting Staunton River, 3-1, on Jeff Highfill Field at Patterson Stadium.
Byrd kept possession of the ball for the majority of the first half and had several shots on goal, finally breaking through with 26 minutes remaining in the half when Maddy Simmons beat her defender and put it past the keeper for a 1-0 lead. That was how the score remained at the half.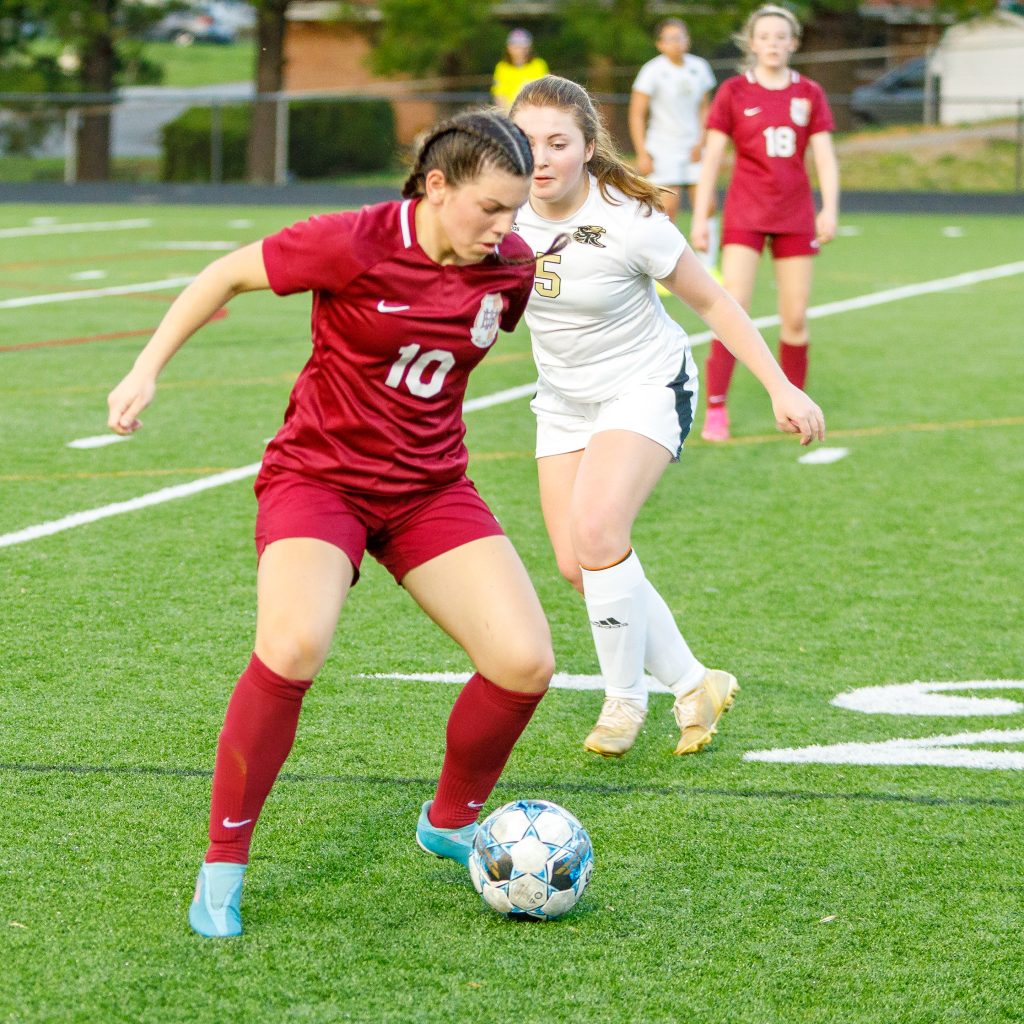 Byrd started strong in the second half and got the second goal of the night 10 minutes in when Logan Andrews crossed the ball to Addi St. Clair for a tap in goal. Then, with 23 minutes remaining, Ella Ashworth took a shot on goal from outside the 18 yard box. It bounced off the keeper and St. Clair was there again to finish for her second goal of the night.
Staunton River scored a late goal but Byrd was able to hold on for the win. Sophia Chrisley had three saves in the cage for the Terriers.
With the win Byrd remained undefeated at 3-0-1. The girls are back in action tonight with a home game against Cave Spring.