By Sports editor Brian Hoffman
The William Byrd girls took ninth place among 36 schools represented at the Class 3 state track meet at Liberty University in Lynchburg last weekend. The Heritage girls and Abingdon boys were team winners.
Heritage scored 60 points to win the girls' championship with Maggie Walker finishing second with 48.5. The Terriers had 29 points, one fewer than eighth place Lakeland and two more than 10th place Cave Spring.
The Terriers best finishes were in the throwing events, both runner-up. Sydney Blewett was second in the shot put with a heave of 38'9". That was second only to Theresa Breckley of Culpepper County, who won the event at 41' even. In the discus Byrd's Mya Rosser flung the disc 106'2" for a season's best. Breckley also won that event, topping Rosser by a little more than inch at 107' 4".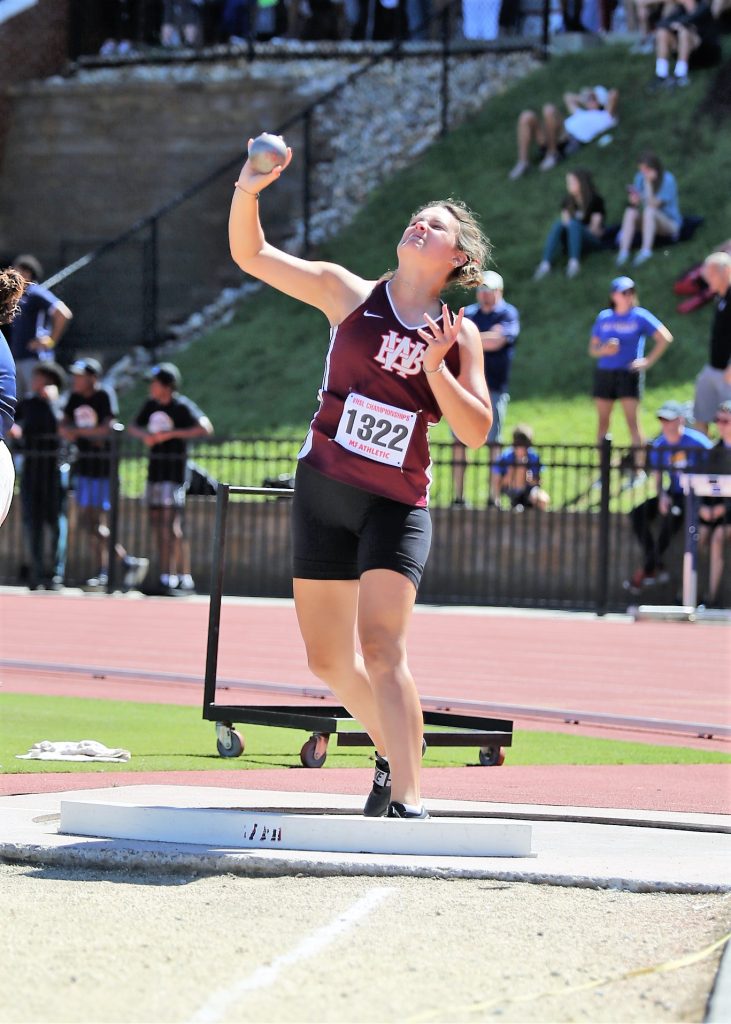 The top eight in each event scored in the state meet. Mya Rosser also took a fifth in the shot put at 35'1" and twin sister Jaylen Rosser was sixth in the discus at 102' 3". Sela Beatty took seventh in the 100 meters with a time of 13.09.
The girls 4×100 relay team took fifth in a time of 51.09. That consisted of Remi Figart, Sarah Fuchs, Emma Dalton and Beatty.
Other girls won competed but did not score included Figart with a 10th in the triple jump, Emma Kageals with a 12th in the 300 hurdles, Jaylen Rosser with a 12th in the shot put, Fuchs with a 13th place finish in the discus and the 4×400 relay team of Olivia Hurd, Alexandra Bonilla, Emma Matthews and Kageals, who finished 15th.
The only scorer for the boys' team was Walker Nance, who was seventh in the 110 hurdles with a time of 16.83. Walker was also 11th in the 300 hurdles.
Other competitors included Caleb Thompson with a 13th in the discus, Wyatte Bailey with a 15th in the 400, Jaiden Childress with 18th in the high jump and Dylan Hughes was 28th in the 100. The 4×400 relay team of Bailey, DeShawn Austin, Isaiah Board and Brady Reachy was 13th, running a season's best time of 3:37.07.
"The William Byrd outdoor track and field team would like to thank everyone for their support from the start of the indoor track and field season to the end of the outdoor track and field season," said coach James Pannell.