The William Byrd boys finished ninth and the girls were 21st in the Class 3 track meet last weekend. Liberty University in Lynchburg hosted both the Class 3 & 4 meets over two days in Lynchburg.
Tabb High School won the boys' championship with 45.5 points, followed by Abingdon with 40. Byrd finished with 26.5 points, second among Region 3D teams and best in the Blue Ridge District. A total of 34 teams scored points among over 50 schools in the Virginia High School League's Class 3 division.
The Byrd boys had two second place finishes. Junior Walter Barrows took second in the long jump with a school record leap of 23'6". Markus White of Heritage won the event at 24'4.75".
Junior Wyatte Bailey was second in the pole vault, clearing 13'. Three vaulters tied for first at that height but Callan Smith of Charlottesville was awarded first due the tie-breaker, Bailey was second and Ryan Wright of New Kent was third. Byrd's Ethan Haston also earned All-State honors by clearing 12', good for seventh place.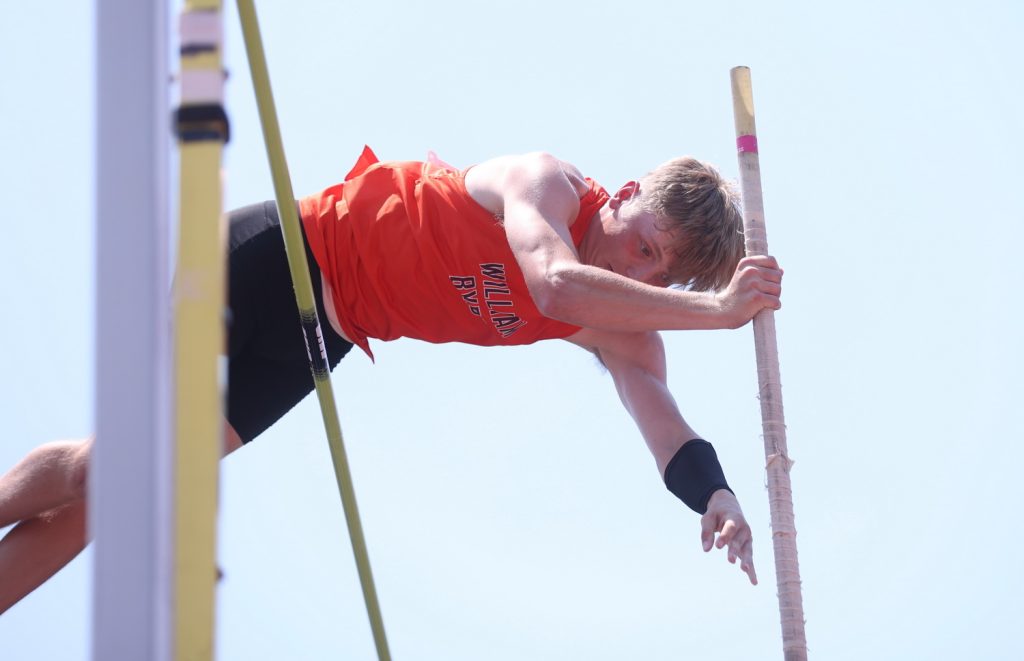 Sophomore DeShawn Austin placed third in the 300 meter hurdles with a time of 40.97, about a half second off the winning time of 40.4 by Isaiah Hayes of Phoebus. Austin, Bailey, Brady Reachy and Isaiah Board were all-state with a sixth place finish in the 4×400 relay, running a time of 3:27.78.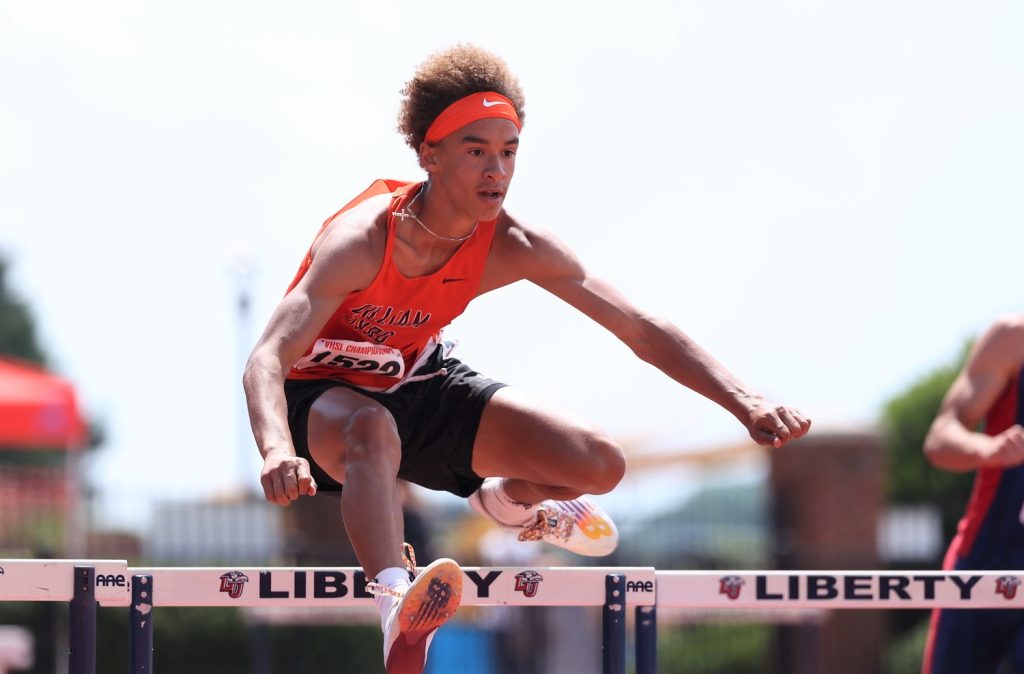 "This has been one of the most athletic and self-driven boys' team that I have ever had the pleasure of coaching," said Byrd coach James Pannell. "They compete with each other and put in the work that's necessary to earn all-state honors at the end of the season."
Abingdon High, a Region 3D school, won the girls' state championship with 66 points. Northside was the top Blue Ridge District school with 34 points to tie for fifth, and the Byrd girls were second among BRD schools with 12 points.
Sydney Blewett, a junior, earned eight of the points for Byrd with a runnerup finish in the shot put. She put the shot 36 feet even, second only to Theresa Breckley of Culpepper's toss of 41'3".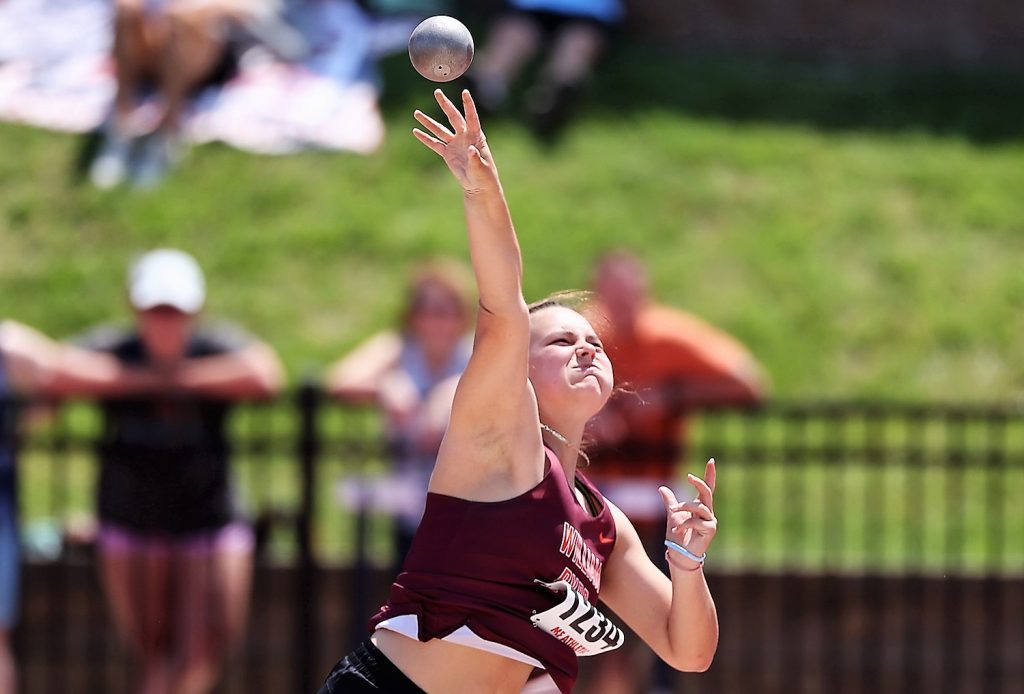 Emma Kageals scored the other four points for the Byrd girls with a fifth place finish in the 100 meter hurdles, running a time of 16.88 for all-state honors. Grace Onwi finished 11th in the 400m dash with a time of 1:01.42 and 13th in the 100m dash at 13.33.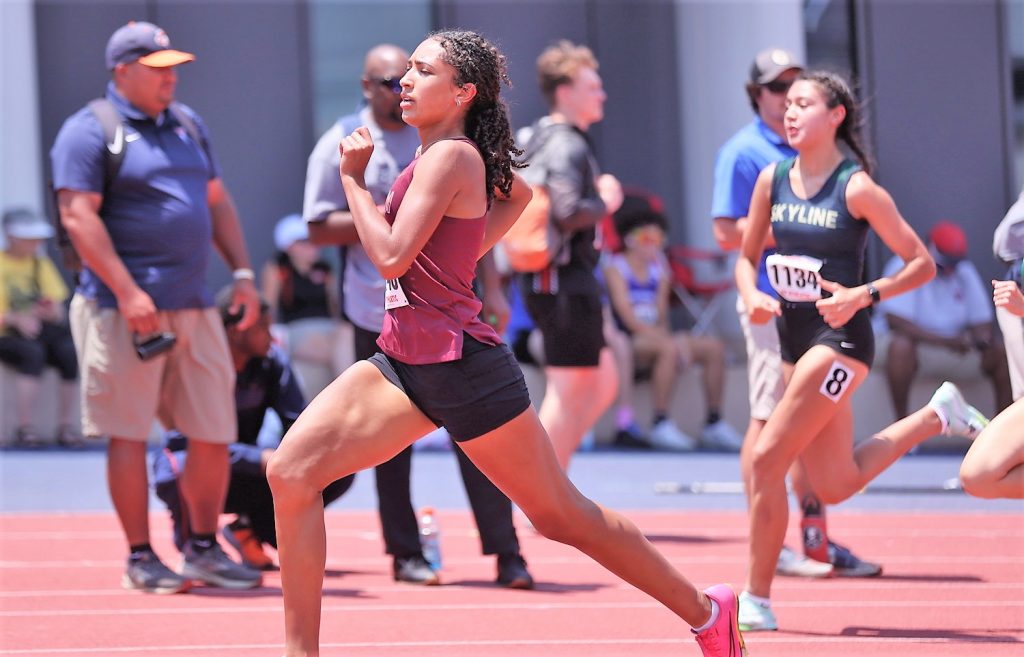 "This ladies team has had a season of up and downs and great performances," said Pannell. "They're done a great job of coming together in the post season and winning a Blue Ridge District title and coming in third place in the region.