By Sports editor Brian Hoffman
When William Byrd played host to Staunton River in soccer Tuesday night it looked like a different team than the first meeting between the two. According to coach Russell Dishman, it somewhat was as the Terriers beat the Eagles 7-1 after losing to them 5-0 in Moneta a couple weeks ago.
"It was a big turnaround," he said. "When we played there we were very short-handed on players, but last night (Tuesday) they were back and healthy."
Dishman is hoping the big win is enough to get the Terriers into the Region 3D playoffs. The top 10 teams make the regional and Byrd was still sitting in 11th with a 2-8 record after Tuesday's win. There were still games to be played at press time, and if Byrd can sneak in the Terriers would play the seventh seed on the road Saturday at a time to be determined.
If the Terriers can get in, they could make some noise if they play like they did Tuesday. The weather was miserable but it was "Senior Night" and the boys didn't let their special night get rained on.
"There were several delays before we got outside but we were able to kick off about an hour after we were originally scheduled to do so," said Dishman. "I was proud of the guys to be ready as we had limited time on the field to warm up once we got outside, but at the kick off they were ready to go."
Four minutes into the match Landon Niday opened the scoring with an assist from Dylan Hughes.  Eight minutes later Landon was able to find space on the dribble and score an unassisted goal. Then Braden Crossan was able to intercept a goal kick in the 18th minute and dribble in one on one to give the Terries their third goal, and a minute later he scored his second goal on an assist from Niday on a sequence that Hughes started in the midfield.
"The guys continued to build and played with a level of confidence that we knew they were capable of all season," said Dishman. "They finally saw it."
"In the 28th and 29th minutes Niday scored two more on balls played in from Crossan to finish out the scoring in the first half. The Terriers got a goal from Ryan Garland in the second half to close out the scoring with a season high seven goals. Chris Blankenship had six saves in goal and Bricen Lancaster had three.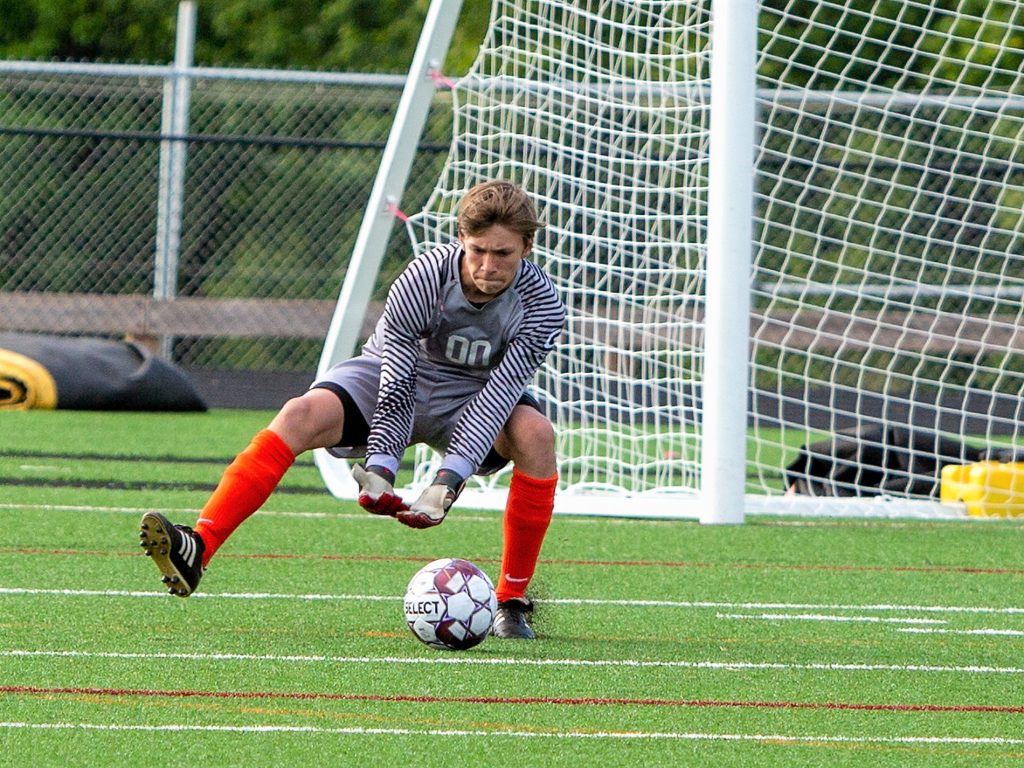 "This was one of the best and most complete performances the guys put together all year," said Dishman. "We moved the ball well, we used the entire field  and the guys were able to work off each other consistently. This was a fantastic performance by the guys to close the regular season."