The William Byrd softball girls appear to be saving their best for last. The Terriers opened Blue Ridge District tournament play with a 6-4 win over Lord Botetourt in Daleville Monday as Sydney Blewett blasted a two-run homer in the top of the seventh for the deciding runs.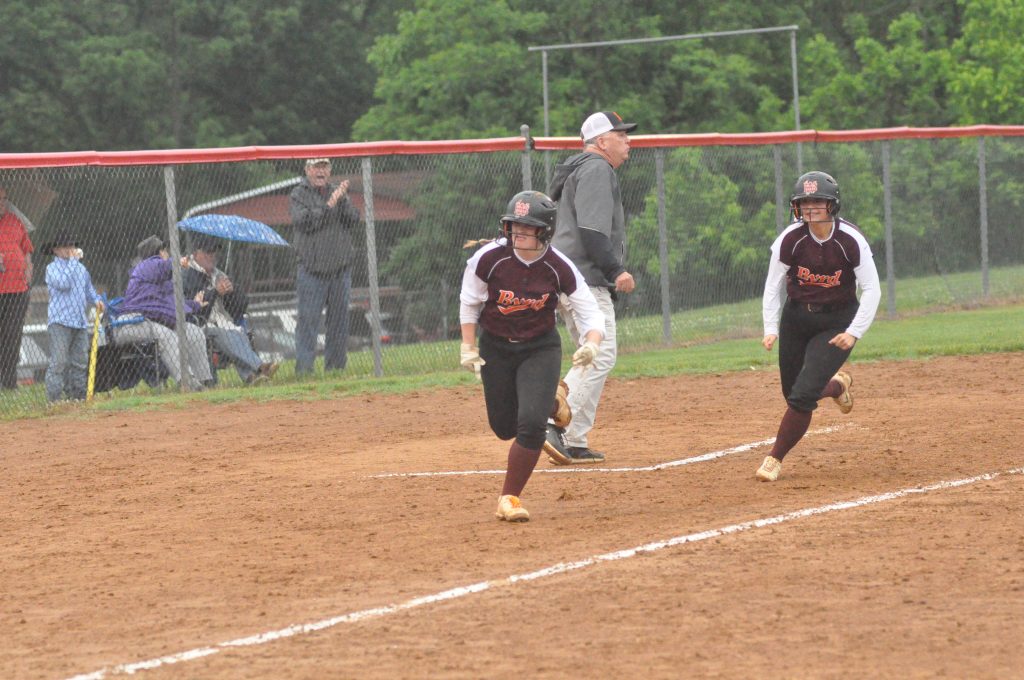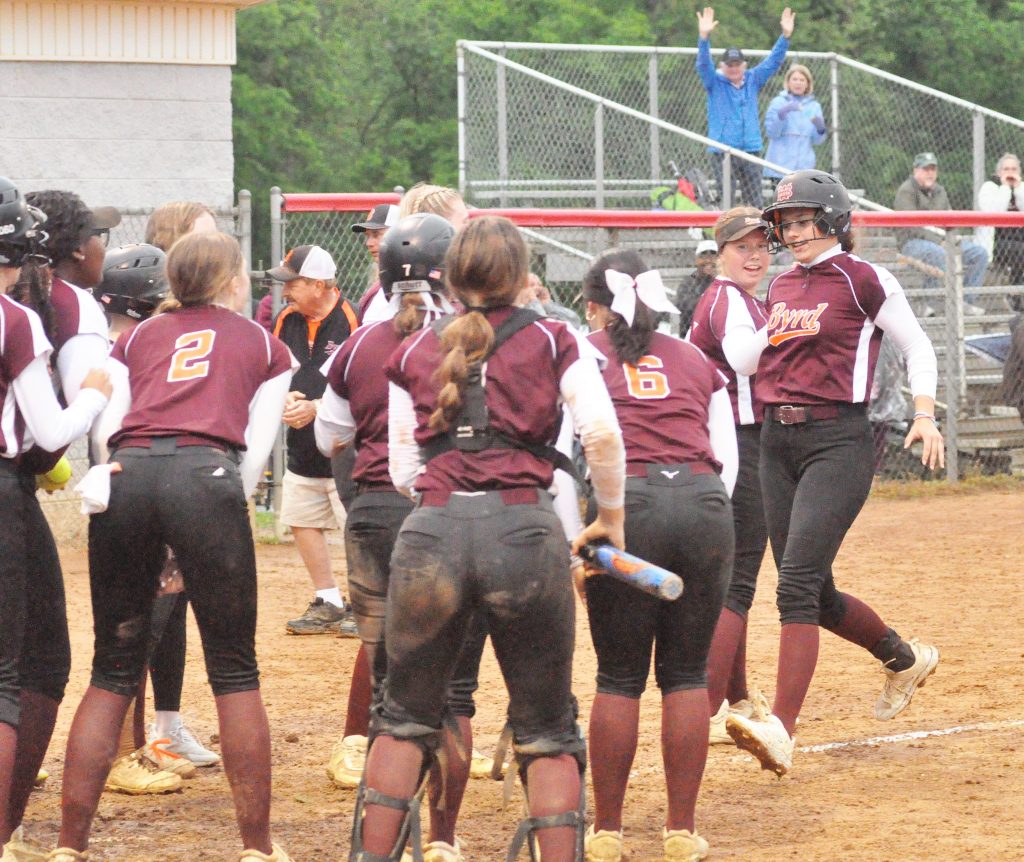 Byrd was just 6-14 overall, and 2-8 in the district, coming into the BRD tournament but you wouldn't have known they were the underdogs by the play on the field. Addison Clark pitched all seven innings and held the Cavaliers to five hits while benefiting from some solid defense behind  her.
The Terriers took the lead in the third inning when they loaded the bases and Brooklyn Peters brought all three home with a triple to right center. The Byrd girls never trailed after that.
Byrd was ahead 4-2 heading into the bottom of the sixth, when LB rallied to tie the game at 4-4. However, Blewett came to bat with one runner on base in the top of the seventh and sent a Grace Thomas pitch over the fence for the deciding two-run homer. Clark then set the Cavaliers down in order in the bottom of the inning and Byrd advanced to the BRD semifinal against top-seeded Franklin County. That game was rained out Tuesday and rescheduled for Wednesday, with the winner meeting Northside tonight at the William Byrd field for the district championship.
Byrd had 10 hits against LB, as Mandolin Draper, Haleigh Vaughan, Carson Wood, and Blewett all had two hits each.
The win was the second in a row for the Byrd girls, who finished the regular season with a 10-0 win over William Fleming in Vinton last Friday. Sara Lang pitched a no-hitter for the Terriers, striking out 11 in the five inning game.
Offensively, Vaughan was three-for-three with five runs batted in and a home run. Wood and Peters also had multiple hits for the Terriers.